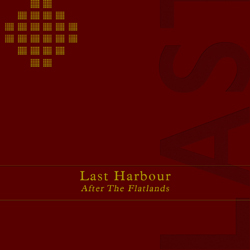 After The Flatlands
LRR045
Limited edition cassette/download
Release date: 13th October 2014

After The Flatlands - a collection of early 4- & 8-track recordings from 1999 to 2004. This album is part of the 2014 archive series. All money is gratefully received and will go entirely towards a new album due for release in 2015.

Personnel: K. Craig & David Armes - all songs. With: Grant Painter, Lily Caprani, Marc Rahr, Gina Murphy, Sarah Kemp, Huw McPherson, Michael Doward and James Youngjohns.

Mastered by Peter Martin. All songs by Last Harbour Except 'Old Jerusalem' by Will Oldham.