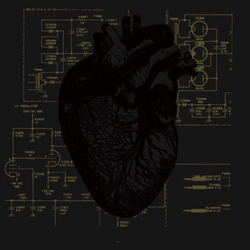 Your heart, it carries the sound
LRR031
CD deluxe/download
Release date: 20th February 2012

Two options available: 'Standard' Album sleeve hand-printed using letterpress at Hot Bed Press, Salford by Little Red Press. Includes fold-out inserts and unique photographs. 'Bundled' As Standard, but including Last Harbour's two previous albums Volo (2010) and Dead Fires & the Lonely Spark (2008) - ie, both these albums for only £5 each.
PRESS: SUNDAY TIMES "This album sounds magnificent." // BIG ISSUE "Magical." // AMERICANA UK "A masterpiece. 9/10." // ECHOES & DUST "a beautifully melancholic record bearing favourable comparisons to the likes of The National, Sun Kil Moon and Swans."